Browsing articles in "News"
ARE YOU READY FOR THE UPTURN?
For the past few years, economic data has been negative. It pays to remember that the economy goes in cycles and there will be a return to economic growth. Remember we recorded 3.3% economic growth in quarter two and the current account deficit shrank significantly.
In the fast-moving world we now live in, those businesses prepared for the next growth cycle will get an edge on their competitors.
5 steps to take now
Fight for margin. Many firms discount their products or services to maintain sales in the bad times. Every percentage point of margin you give away impacts directly on your profitability. Many customers will not agree to pay more when you stop giving discounts.
Make sure you have the capacity to grow. Maintain capital spend to ensure this and when you embark on cost-cutting don't cut to the extent it will impinge on your capacity to grow.
Look at your product/service mix as some items do better in the lean times and be ready to put your efforts behind products and services that do well in times of growth. For example, consumers who have traded down on wine purchases will be ready to buy four and five star wine again.
Keep in contact with important customers and maintain a presence in segments/areas which will respond to an upturn. Many of the African markets have reduced spend but this will tick up once growth returns.
Keep an eye on your borrowings. Usually when a growth cycle has started, interest rates tend to increase to cut off any inflationary pressures. So, balance your money management.
It's hard to believe that good economic times will come back but they will. The currency has firmed in recent months and Rating Agency Fitch has predicted there will be no further interest rate hikes. A recovery could happen faster than you think, so be prepared to respond quickly.
NOTE FOR ACCOUNTANTS: See the following articles:

"Recovery in 2014 – Should you be preparing for an upturn?" By Josh Hall on the Simply Business 

website

,

"Firms must prepare for upturn" by Bronwyn Nortje on 

BDlive

and

"Could an economic turnaround happen as soon as next year?" on 

Moneyweb

.
---
THE UPDATED CREDIT PROVIDER REGISTRATION THRESHOLD – ARE YOU STILL EXEMPT?
"Aye, there's the rub" (Hamlet)
If you are a credit provider and required to register as such in terms of the NCA (National Credit Act), not doing so can have drastic consequences for you.  For a start, a court can make any "just and equitable order" in relation to your credit/loan agreements, including an order that they are declared void and unenforceable.
Important: The NCA and Regulations are convoluted with a lot of technical requirements and pitfalls for the unwary.  What is said below is of necessity just a summary of some very complex definitions and issues, so get help from your accountant if you are unsure of anything!
Do you need to register?
Not every category of credit provider is required to register.  Answer these questions to find out where you stand –
Are you a "credit provider"?  The formal definition in the NCA is very broad, and if you grant credit or advance loan/s in any form you are likely to fall within it. If you answered "yes", read on…..
Is your agreement a "credit agreement"?  Again the formal definition in the NCA is widely worded to include any credit facility, transaction or guarantee, including any agreement where monies are lent or goods or services are supplied but payment is deferred, "and any charge, fee or interest is payable to the credit provider".  So an interest-free and fee-free loan for example wouldn't fall into the definition.Note here that six months ago, registration was only compulsory if you had over 100 credit agreements but that has changed – you are in line for compulsory registration even if you have only one agreement.

Again, if you answered "yes" here, read on…..
Does the total principal debt owed to you under all outstanding credit agreements exceed the gazetted threshold?  And here's the rub – the threshold is currently R500,000, so until now if you are a small lender you will probably have been exempt from registration. But (effective 11 November) the threshold has been reduced to nil. In other words, from 11 November, you will be answering this question "yes" regardless of the amount owed to you.
You needn't register if …..
Let's move on to circumstances in which you don't have to register -
If the agreement is an "Incidental Credit Agreement".  This is where you haven't given credit, but you charge interest or some other fee for overdue accounts, or give early settlement discounts.
If your credit consumer is a "juristic person" (broadly, a company, partnership, or trust with 3 or more trustees) and either –

It (together with all "related" juristic persons) has an asset value or annual turnover of R1m or more, or
Your agreement with it is a "large" one (more than R250,000).

The NCA only applies if you are "at arm's length" with the debtor.  "Arm's length" is not defined but it generally means you are independent of each other.  Note that there are some specific rules to be applied here, for example a personal loan to a family member will generally not fall under the NCA where there is a state of "dependency" or "co-dependency" between you.
Certain agreements are specifically excluded from the definition of "credit agreement" – for example insurance policies and leases of immovable property, so landlords need not register. And, as noted above, an interest-free and fee-free loan would also fall outside the definition.
As we said above, full advice from your accountant is essential here in any doubt – there is too much at stake to take any chances.  And don't forget that even if you don't have to register, other provisions of the NCA, such as the prohibitions against reckless lending, may well still apply.
If you have to register, the deadline is 11 November 2016 and registration is a complicated process, so don't delay!
NOTE FOR ACCOUNTANTS: Be wary of online articles on this subject – many of them are misleading.
---
STAFF DISMISSALS: BEWARE, THERE'S NO HONOUR AMONGST THIEVES AND NO SHORT CUTS
"A plague upon it when thieves cannot be true one to another!" (Falstaff, in Henry IV Part I)
We know how time consuming dismissing staff can be. It leads to loss of productivity and extra legal costs can be incurred. But be careful if you are considering taking short cuts to get the matter out of the way. A recent case illustrates this.
The employer's quandary
An employee's position was terminated after the employee resigned (that, at least, was the employer's version – the employee characterised it as an unfair dismissal/retrenchment in the CCMA). Soon afterwards, said the employer, the employee's union asked the employer to change the reason for leaving employment to "retrenchment". The employer was placed in a quandary – to refuse the request meant the employee would almost certainly approach the labour courts for wrongful dismissal. To agree to the union's request would 'make' the problem go away as the employee would then be able to apply for and receive UIF benefits.
The employer agreed to the union's request. The bad news was only just beginning as the employee promptly went to the CCMA claiming, amongst other things, that she had not been paid her retrenchment package. The CCMA arbitrated the case as a retrenchment dispute – the employer having agreed to present the "resignation" of the employee as a retrenchment during the arbitration – and found in favour of the employee.
Naturally the employer was furious – not only had it ended up in a labour forum but it had also been required to pay a retrenchment package. In essence, to appeal meant exposing the employer to the risk that that the case would be seen as fraudulent all along.
It just gets worse
However, the employer did appeal the case to the Labour Court. In the appeal the employer had to argue that the employee was never retrenched. The Court was understandably angry that a fraudulent claim had been entered and the employer had never raised this in the original hearing.
The appeal was dismissed with some strong wording: "The court turns its face against any fraud, particularly fraud perpetrated in respect of the processes that bear on the administration of justice……It is remarkable that the [employer] has the temerity to seek recourse from a court of law in the light of its admitted fraud. The conduct of the applicant is a perversion of the administration of justice."
Don't take the easy way out – there is no honour among thieves. The employer's business not only spent far more time and money on two cases but also suffered reputational damage as well.
NOTE FOR ACCOUNTANTS: The judgment in KLM Consulting (Pty) Ltd v Commission for Conciliation Mediation and Arbitration and Others (JR1256/2005) [2014] ZALCJHB 377 (3 October 2014) is on Saflii.

See also "Lie about the reason for termination – or else…." by Griessel Consulting on The South African Labour Guide

website

.
---
WILL THE MOOTED MINIMUM WAGE BE GOOD FOR THE ECONOMY AND FOR YOU?
For several years there has been considerable pressure put on government to institute a national minimum wage. The Deputy President has been heading a panel on this topic and in principle government, business and the trade unions have agreed to institute a minimum national wage – but there are many issues to still iron out.
Do minimum wages affect employment?
It is generally agreed that the greatest problem we have is our high unemployment and nothing should be done that would exacerbate this.
Findings from other countries have been mixed with some reporting more unemployment and others showing it had no effect on employment. The downside of this research is that nations most likely to see more unemployment are developing countries – a recent case is Brazil which instituted a national minimum wage and this is given as one of the contributors to Brazil's recent economic misery.
This research shows that the lower-skilled workers are most vulnerable when a minimum wage is introduced as they lose their jobs as businesses compensate for losses they incur by cutting the least-needed employees. Currently, the biggest issue with unemployment is amongst the youth, where unemployment is above 50% and clearly the youth are most at risk if a minimum wage is introduced.
As South Africa shed 500,000 jobs in the first six months of 2016, the question has to be asked – can we afford a minimum wage?
In South Africa, proponents of a minimum wage point to the positive impact income grants had on the economy – 17 million people are now on grants like child grants, disability grants and age old pensions. They have given considerable impetus to the economy, particularly the retail sector. Opponents don't deny this but say the grants were introduced when the country could afford them. Currently, the country's budget deficit is stretched and letting it go out further will almost certainly attract a ratings downgrade.
Moreover, argue the opponents, many sectors have statutory minimum wages, so why overlay this with a national minimum wage?
Currently one third of our population are out of work. This, economists say, is the main reason why our economy is weak. Every effort should be made to find ways to remove obstructions which prevent the unemployed from participating in the economy.
This has led to many calls for labour, business and government to remove blockages in the economy rather than risk growing unemployment with a minimum wage.  Meanwhile, the debate around the pros and cons continues.
NOTE FOR ACCOUNTANTS: See these articles:
---
TAX TIME – OCTOBER UPDATES
The New Tax Compliance Certificate Process Made Easy
SARS has recently introduced a new Tax Compliance Status (TCS) process which will enable you to see at a glance your tax compliance status.
You need to be on eFiling and to activate your TCS. Once activated, TCS will stay active on your eFiling profile.
One of the best features of the TCS is that it will tell you why you are non-compliant. Four boxes will be shown with each box either green (compliant) or red (non-compliant). The boxes are:
Registration Status – obviously you need to be registered and have an active status.
Submission of Returns – are all your returns in and up to date?
Debt – do you owe SARS money without having made a payment arrangement with SARS?
Relevant Supporting Documents – if you have been asked to supply data to SARS ensure you have submitted it.
If you don't agree with your TCS, you can query this on eFiling by clicking on the "Challenge Status" tab. There will also be drill-down information when your status is red, giving more detail and most importantly how to get your status intogreen.
There is also a facility where you can allow authorised users to see your TCS by requesting a PIN code from SARS which you can share with those parties who will need access to your TCS.
This is another excellent improvement offered by SARS.
Your Tax Deadlines for October
The Interim Employer Reconciliation (EMP501) is due on 31 October. It pays to begin this early as there have been several significant changes to PAYE this year, such as:
New retirement funding deductions from 1 March including provident and retirement annuity contributions are deductible as part of the monthly PAYE calculation. Note the new source codes for retirement deductions.
Employees over 65 are allowed to have their Medical Tax Credit expenses deducted as part of their PAYE (there's also a new source code for this).
NOTE FOR ACCOUNTANTS: See the following regarding New Tax Compliance Certificates:
HOW MANY DAYS WILL YOU BE WORKING FOR THE TAXMAN THIS YEAR?
A local think tank measures the amount of time it takes for taxpayers to pay their income taxes. In 2016, it will take until 25 May ("Tax Freedom Day") before taxpayers can earn for themselves – in other words from 1 January to 25 May (146 days) you effectively pay your taxes and from 26 May to 31 December your earnings are your own.
This is 5 days longer than 2015 and 43 days more than in 1994! Currently for every R2.54 we earn R1 is paid in taxes.  In 1994 of every R3.62 we earned, R1 went to the fiscus.
We desperately need economic growth but this is being undermined as taxpayers are one of the key pillars to stimulate growth.
More concerning is that 1.1 million people (3.7% of the population) pay more than 70% of the income tax bill.
Whilst these are alarming statistics how do South African taxpayers stack up globally?
Global Trends – are we taxed too heavily?
Governments are tightening up on taxpayer deductions as pressure to pay country debt increases. In 2015, world personal taxes rose by 0.41%. Social security taxes rose by 0.66%. VAT has spread around the globe and 160 nations have implemented a VAT system.
What is of interest is that the global consensus for the optimal rate for VAT is seen at between 15 to 20%.  This means there is scope to increase South Africa's VAT rate to at least 15%. That would bring in R20 billion in increased government revenue. There have been hints from the Treasury that a VAT increase is being seriously considered for the 2017/18 tax year.
The other important factor is that South Africa has minimal Social Security taxes (Unemployment Insurance Fund at 2% of earnings and The Compensation for Occupational Injuries and Diseases Act which starts at 0.11% of staff earnings). In other developing countries such as Russia they are over 30%.
Local corporate rates also stack up favourably globally. In fact we have the sixth lowest tax rate in Africa.
Our top marginal tax rate of 41% puts us at number 31 in the world.
So all in all tax rates charged in South Africa stack up reasonably well versus other nations.
The major concern is the narrowness of our personal income tax base with just under 4% of the population paying over 70% of income tax. It should also be noted that most of the tax increases in the last few budgets have targeted this group. Clearly this is unsustainable and it puts at risk the increased collections that SARS have been showing these past years.
Catch 22 and the tax base
It also highlights the Catch 22 situation we are now in. The government has to increase tax to reduce the budget deficit but as it does this so it puts pressure on the 4% who pay most of the taxes. The solution to this is to increase economic growth which will widen the tax base. But one of the main engines for economic growth is the 4% who will have little incentive to ignite economic growth as they focus on paying higher taxes.
NOTE FOR ACCOUNTANTS: There is some good reading:
"Media release: Predicted Tax Freedom Day 2016 – May 25" on the Free Market Foundation 
website
,
"2015 KPMG Global Tax Rate Survey" on the KPMG 
website
,
"List of Countries by Personal Income Tax Rate" on the Trading Economics 
website
,
"How many taxpayers are there really?" on the MoneyWeb 
website
, and
"But who pays South Africa's tax?" on the Rolling Alpha 
website
.
---
TAXPAYER BEWARE: SARS CAN NOW UNILATERALLY EXTEND "PRESCRIPTION OF ASSESSMENT" PERIODS
Until the recent change in our tax laws, prescription of assessments (the expiry date of when SARS could still reassess a return submitted) in practically all cases took effect:
After SARS issued an assessment – 3 years after the date of assessment
After the taxpayer issued a self-assessment  (such as VAT or your PAYE submissions) – 5 years after the date of the self-assessment

If the taxpayer did not complete a self-assessment, 5 years after SARS issued an assessment
In cases where no self-assessment was required, 5 years after the payment was due.
Having the certainty of fixed prescription periods is an important part of balancing honest taxpayer's rights with the Commissioner's right to collect taxes that are due.  So why the change?
Why has SARS changed this?
Revenue argues that –
An inordinate amount of time is often spent clarifying whether or not SARS is entitled to information which it requests.
There are cases where the taxpayer is slow in providing requested information, knowing that prescription will soon come into effect.
Finally, many of the cases are extremely complex and cannot be resolved before prescription takes effect.
What are the new prescription periods and how do they affect you?
To provide at least some balance for taxpayer's rights, the new right to extend differentiates between less complex but obstructive cases and complex matters. In principle the former seeks merely to extend the period to match that which the taxpayer has obstructed SARS whereas the latter provides a stated maximum period to continue to audit and investigate complex matters irrespective of taxpayer assistance.
The two changes are reflected as follows:
Obstructive mattersIf a taxpayer fails to provide SARS with "relevant material" within the time frame specified, then prescription may be extended by a period "approximate" to the delay in submitting the information.Similarly, SARS may extend prescription by the time taken to resolve whether or not SARS was entitled to the information requested.

When SARS decides to extend prescription, the taxpayer is to be given a notice period of 30 days. This notice period is to be within the prescription time frames i.e. 3 years or 5 years from date of assessment.

As SARS determines what is "relevant material" and "approximate", this gives Revenue wide latitude in watering down prescription and also no maximum period is prescribed.

Complex matters
Prescription may be similarly extended where a tax audit or investigation relates to:
The application of the doctrine of substance over form;
Anti- avoidance provisions;
The taxation of hybrid entities or hybrid instruments; or
Transfer pricing provisions.

In this case a notice period of 60 days is required.
If you are about to face a tax audit or investigation in these areas (note that it is Revenue who decides if they are applicable), it will be important you provide information to SARS as timeously as possible. You will no longer have prescription time on your side.
If a taxpayer wants to contest these provisions, the tax law provides no objection or dispute process. You can only invoke (PAJA) the Public Access to Justice Act or a High Court review of the decision which means going to court – a costly exercise.
The powers given to SARS are widespread – it is important to seek expert advice if you face an extension of prescription for assessments.
NOTE FOR ACCOUNTANTS:
For the Taxation Laws Administration Amendment Act 2015 see Sections 99 (3) and 99(4) on the SARS 
website
.
There is some good additional reading on the SAICA 
website
(on the left hand side of the page click on "Current Issue" and scroll down to "Rules of Prescription".
"Unilateral Extension of Prescription in Certain Specific Tax Matters" is another good read on the ENSafrica
website
.
Also take a look at these articles "
Legal News & Articles
" by the Tax team at Shepstone & Wylie Attorneys as well as "Proposed extension of existing prescription periods (Section 99 of the Tax Administration Act) Tax Alert" by Mareli Treurnicht on the Cliffe Dekker Hofmeyr 
Website
and "SCA limits SARS's right to pursue honest taxpayers" from 
PWC
.
---
RELIEF IN SIGHT FOR WORKERS LOSING THEIR JOBS
The parliamentary Portfolio Committee on Labour has recommended amendments to the Unemployment Insurance Act (UIF). As this received support from all parties, it is almost certain to be promulgated into law in the next few months.
In view of the difficult economic conditions and high unemployment in South Africa, this is welcome news.
The major amendment is that unemployment benefits will be extended to 12 months from the current 8 months.
Other improved benefits include:
Increased maternity benefits
Benefits to learners and civil servants in learnership programs
UIF benefits for people on short time.
This is sound legislation as the UIF is considerably over-funded which also means there is little likelihood of UIF contributions going up any time soon.
NOTE FOR ACCOUNTANTS: For material on the subject see:
---
PREPARE NOW FOR LEASING CHANGES THAT WILL IMPACT YOUR BUSINESS
If your accountant uses IFRS ("International Financial Reporting Standards") in compiling your financial statements, and if you lease assets, then changes are coming that you need to start preparing for. The International Accounting Standards Board has mandated new accounting treatment from 1 January 2019.
Many businesses have cash flow issues, and as leasing conserves cash, they are users of leasing services. For these businesses, it is worth getting to grips with these new rules.
The good news is there is plenty of time to prepare for the change but the changes will be complex and could have an effect on your ability to get loan finance.
How does it affect me?
With a few exceptions (see below), operating leases will fall away. Instead of writing off lease payments to the income statement, you will be required to bring the value of the leased asset onto your balance sheet and provide for the lease repayments as a liability. Depending on the amount of leases you have, this could materially impact on your balance sheet.
The income statement will also reflect changes. Operating lease costs will now be shown as interest expense and depreciation.
The major changes
The major changes will be:
All leases will need to be reviewed and unless they fall within the limited exemption rules will need to be capitalised.

Exemptions include leases of 12 months or less or minor items (see example below).
Leases for intellectual property, licensing agreements, leases for nongenerative resources (oil, minerals), service agreements and leases for biological assets are also exempt.

You will be required to identify and strip out non-lease components e.g. a photocopier lease contains a service agreement of, say, R150 per month. This R150 per month  will be shown separately in the income statement (see example)
All contracts are to be scrutinised to see if they contain a "right of use". If they do they will probably fall into the new rules.
Your asset base increases as the value of the lease is shown as an asset on your balance sheet.
You show more debt on your balance sheet as the liability for the lease will be included in the balance sheet.
Overall the changes net out over time but generally expenses will increase in the first few years and then decline in future years.
Operating profit increases but depreciation and interest expense rise.
Your cash flows are unchanged.
Key business ratios change such as Earnings per Share, Return on Equity and the gearing of the business (debt to equity ratio). This could affect how banks view the strength of your balance sheet.
It can also have internal implications for example if staff bonuses are calculated using say, ROE, their bonus will alter.
Have a look at this example
An example best illustrates the changes to your financial statements –
(If the tables above do not display correctly, please see the "online version" – link above the compliments slip)
NOTES
The balance sheet will show a fixed asset for the equipment and a liability for lease owings under the new IFRS rules.
The differences in the Income Statements net out but note the increased expense shown in year 1 and 2.
There is no change to lease treatment for small items (tablet) and leases of 12 months or less (photocopier).
Maintenance costs are stripped from the lease and shown separately under the new rules.
Cash flows do not change under either scenario.
Lease cost calculated at an interest and discount rate of 9%.
Start planning now

Depending on the number of leases and contracts you have this could be a time consuming and complex process – especially as you will have to set up new systems, accounting policies and methods of valuing leases. Also you need time to assess the effect this could have on your ability to borrow funds.
Speak to your accountant who can guide you through this process.
NOTE FOR ACCOUNTANTS: There is plenty of good material:
---
TAX FREE SAVING ACCOUNTS (TFSA) ARE WORKING – ARE YOU TAKING ADVANTAGE OF THEM?
In the 2015 Budget, Finance Minister Nene introduced a tax free savings incentive. It allowed R30,000 per person per annum to be invested in a variety of funds including unit trusts, exchange tracker funds (ETFs), savings accounts and insurance products. The TFSA is capped at R500,000 contribution per individual.
Within four months of the launch of TFSA more than R280 million rand had been invested by more than 46,000 investors. Research has shown that TFSAs will outperform other traditional investments as there is no tax payable.
If you haven't yet invested in TFSAs speak to your accountant or broker.
NOTE FOR ACCOUNTANTS:
For material on the subject::
See "Time for a saving spree – tax free!" by Carl Roothman on the Sanlam website.
Also a good read is "6 reasons why a tax-free savings account is a no brainer" on the Savetaxfree 
website
.
---
YOUR TAX DEADLINES FOR APRIL
Only the normal run-of-the-mill tax deadlines in April, but the annual employer PAYE reconciliation (EMP501) is due on 31 May. As this can take some time to do, the earlier you begin this process, the more time you leave yourself to iron out errors. Remember there are penalties for late submissions.
---
MARCH 2015
SMEs:  Act now to speed up SME-friendly reform!

New SME ministry heeds SME needs!
The establishment of a new ministry devoted to the establishment and growth of SMEs was greeted with scepticism in many quarters. But the budget speech by Finance Minister Nene held little good news for anyone except SMEs!
Last year the South African Institute of Chartered Accountants (SAICA) commissioned a survey to establish the things that would make SMEs want to grow, with the objective of influencing SME policy. The findings of the survey are incredibly reflective of changes government have made to SME policy. The new 2015 survey explores other challenges that SMEs have and things that government and big business could do to improve their likelihood of contributing to Growth and Employment.
Bridgitte Kriel, Project Director of Small Practices at SAICA says "…looking at the summary findings and changes to policy contained in the Budget speech, Government seems to be listening. This year we would like to conduct our research using a bigger sample, so that Government continues to listen and where possible, create conditions that will help small and medium businesses thrive."
Findings and Policy changes so far
Finding:  SMEs and government business71.4% of SMEs do no government business at all – at national, provincial, municipal or parastatal level. One of the most important reasons to emerge from the research was late payment; government departments at all levels are seen to have a culture of slow payment, which is fatal to small-business cash-flow. This finding gives a strong indication of where government can overhaul its own operations to give small businesses a boost.Policy Action:  A new payment KPI

Government is establishing a KPI (key performance indicator) for all financial officers around payment in 30 days. Presumably the treasury will monitor this policy. The proof of the pudding will be in the eating, but it's a start.

Finding:  SMEs and employment

Half of the respondents have been in business 10 years or longer; longer-lasting businesses were also the ones most likely to employ more people. A direct correlation between business size (judged on turnover) and number of employees suggests that government stimulus would be most effective at creating employment if it were focused on growing established, successful SMEs.

Policy action:  A new mentoring fund

Government has established a fund for mentoring and to provide advice to SMEs. This is a substantial fund, which is designed to assist SMEs in their early years. It is unclear through which agency this fund would become available, but it's a significant step in the right direction.

Finding:  Incentives to expand

Asked what incentives would encourage them to expand their businesses, most named a reduction in government red tape, tax incentives for growth, and tax incentives towards creating more jobs (over and above the youth wage subsidy).

Policy action:  Red tape down, tax incentives up

Government has announced a single portal to do business with government. SMEs no longer have to submit endless paperwork to tender on different departmental work. One registration will do it and will help to reduce the risk of government giving work to businesses where their own employees are involved.

Add to this the reduction in the tax rate for Small businesses from 6% to 3% and things start to get interesting. Businesses that take advantage of the youth wage subsidy can really be competitive now.
What you need to do to help get the next raft of reforms considered
"We would like to encourage you to take part in our 2015 Survey, go to 
https://www.surveymonkey.com/r/SMERESEARCH2015
and spend
just 20 minutes
of your time. Details of each survey respondent are kept confidential by TerraNova, the survey company". 
Do it now
. Your bottom line will thank you for it.
SAICA will be taking the survey results to the SME department for consideration. This is like voting. If you don't vote you can't complain later. You have your chance to express your views.
May 2015
ONLINE ACCOUNTING: AN INVALUABLE TOOL FOR YOUR BUSINESS
Technology just never stops. In recent years, there has been a growing trend towards online accounting in first world countries. It is now available locally but so far has been used mainly by technologically savvy people.
Online accounting offers considerable benefits particularly to Small and Medium Enterprises (SMEs) who can now get control of this important part of their business.

How does it work?

Online accounting software seamlessly integrates many of your daily routines into your accounting system. Consider a credit note – a clerk investigates a claim and once satisfied sends it to the sales manager to authorise. He can authorise it online, your customer is emailed the credit note and your accounting records – sales, stock and debtors – are automatically updated.
Let's say the business owner is waiting for a flight at O.R. Tambo airport.  With his laptop, he can run a month-to-date profit and loss report, see how the margin is holding up and run reports he has designed. For example, a sales person may be on a non-performance warning and the owner can design and run a report on this person's sales to date.   Instead of waiting three to four weeks for the accountant to run month end reports, they are now instantly available.

Why use online accounting?
The quicker you get data, the quicker you can react. A debtor may be slow paying but finding out about this four weeks after month end could be the difference between collecting the money or writing off a bad debt.
It's relatively simple to use. Staff from owners to clerks can be quickly trained to use the system. This is empowering as you can effectively control this part of the business instead of being overly reliant on your in-house accountant.
Online accounting is getting increasingly cost effective. In addition you will need less bookkeeping staff which can be a considerable saving.
As your in-house accountant becomes less needed for run-of-the-mill functions, you can now get more expert advice on how to interpret your accounting data. You can also obtain strategic input such as should I outsource distribution, what is the real cost of my sales force etc.
Effectively, your business can move up to another level.
The online accounting landscape is starting to develop in South Africa and the people who get in early will have a competitive advantage.
Speak to your external accountant as to how you can investigate the benefits of online accounting.
NOTE  FOR ACCOUNTANTS:
Some good reading –  "9 Benefits of Online Accounting Software for Small Businesses" can be viewed at
GetApp
–  see also a comparative list of available software on their 
"Accounting" webpage
.
REINSTATEMENT OF DEREGISTERED COMPANIES: ARE THEY (AND  DIRECTORS) LIABLE FOR THEIR ACTIONS DURING DEREGISTRATION?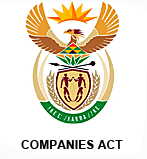 In terms of the current Companies Act, companies and CCs can be deregistered for administrative reasons (in the vast majority of cases for not lodging annual returns and paying annual duty) and can apply to be reinstated. An anomaly exists in the Act in that it is not clear if reinstatement means that the decisions and actions taken by the company, while it was deregistered, are legally binding. 
This leaves the business and third parties unsure if the company and its directors are accountable for their decisions and activities after deregistration.

The situation is important as 750,000 businesses were deregistered in 2010 by the CIPC (Companies and Intellectual Property Commission) for failure to pay annual duty. Many of these entities are unaware they have been deregistered and have continued trading.
In the old Companies Act, there was no doubt that retrospectivity applied – the business was accountable for its actions whilst it was deregistered.
Various High Courts have differed in their interpretation of the current Companies Act which has increased uncertainty. However, the Supreme Court of Appeal (SCA) has now definitively ruled on this.
What did the Supreme Court of Appeal say?
The Court confirmed firstly that when a company is deregistered it effectively ceases to exist –
It loses its status as an entity and
All of its assets are forfeited to the State.
The current Companies Act allows for deregistered entities to be reinstated. This, ruled the SCA, is retrospective which means that a reinstated company gets its assets back, it effectively never stopped trading, and its activities in this period are valid and binding.
In this case company A won an arbitration award against company B after B had been deregistered. The High Court ruled that the reinstatement of B was not automatically retrospective. Company A appealed to the SCA which upheld the appeal.
There is also a section in the current Companies Act which allows third parties prejudiced by a company's reinstatement to seek relief from the courts. When the CIPC decides to reinstate a company, the application must be advertised to the public. Prejudiced parties can make representation against reinstatement or for any other order "just and equitable in the circumstances" (note the company itself could seek relief if it is prejudiced by reinstatement).  The SCA found that a prejudiced party can appeal to the courts for relief even after a company is reinstated, thus giving additional avenues to prejudiced third parties.
The situation has now been clarified and will be a relief to all entities that could have suffered losses whilst trading with an entity that had been deregistered.
Ask your accountant to check that none of your major suppliers, customers and other important stakeholders have been deregistered.
NOTE  FOR ACCOUNTANTS:
For the Companies Act, Act 71 of 2008 (see sections 82 and 83) go to 
ActsOnline
.
Other reading: The judgment in 
Newlands Surgical Clinic (Pty) Ltd v Peninsula Eye Clinic (Pty) Ltd (086/2014) [2015] ZASCA 25
is on 
Saflii
.
Also see "Company reinstatements: End of confusion" on 
Creamer Media
.
DEBT PRESCRIPTION RELIEF FOR CONSUMERS
"Debt, noun.  An ingenious substitute for the chain and whip of the slave driver" (Ambrose Bierce)
We are all aware how consumer debt has risen in the past several years, especially for the lower paid and poorer sections of the community. As employers, you no doubt have staff who seem to be perennially in debt.
A recent amendment to the National Credit Act has outlawed attempts by debt collectors to trade in or attempt to get consumers to pay prescribed debt.

Background
A debt prescribes if, for three years (note: three years is the prescription period for most commercial debt but there are different prescription periods for taxes due, judgments, mortgage bonds etc.) -
No payment is made,
The debtor has not acknowledged that a debt is owed,
The creditor has not summonsed the debtor.
What has been happening is that debt collectors have been "harassing" consumers for prescribed debt. This includes not just the original amount owed but also interest due and the debt collector's fees.
A debtor is entitled to raise prescription as a defence (if the debt has prescribed), in which case, the debt collector is not entitled to pursue the matter. However, until now the onus has been on the debtor to know his or her rights.
The trend of debtors being "harassed" has been exacerbated by companies selling their debt claims to other collection agencies who have been extremely aggressive in their collection practices.
The new amendment provisions

No longer must debtors raise the defence of prescription themselves.  It is now illegal for debt collection entities to collect prescribed debt. It is also prohibited to sell prescribed debts to other debt collection agencies. In addition, debt collection firms are obliged to inform debtors if they sell their existing debts.
This will prevent many of the unfair practices of debt collection businesses.
Employers – ensure your employees are aware of changes to the National Credit Act and understand that they do not have to pay prescribed debt.
NOTE FOR ACCOUNTANTS: The National Credit Act is on ActsOnline (at date of writing not showing the latest amendments).

The National Credit Amendment Act, Act 19 of 2014, is on the Government Information website (see the new section 126B).  It came into force on 13 March – see Sabinet.
To see the Prescription Act, Act 68 of 1969 go to Saflii.
Some related articles:
"Just say no – you don't have to pay an old debt" on TimesLive,
"Beware recycling of old debt" on Fin24.
THE NEW B-BBEE LANDSCAPE: OK FOR SOME, NOT SO GOOD FOR OTHERS
The new B-BBEE Codes of Good Practice are set to become effective on 1 May. For exempted micro-entities (EMEs) there is some good news as the threshold for EMEs has been raised from less than R5 million annual turnover to less than R10 million. EMEs will still automatically get level 4 status.
For qualifying small enterprises (QSEs) – turnover of R10 million to below R50 million – there will be substantial additional workload and it will be increasingly difficult to maintain a good B-BBEE rating which could threaten their sustainability. This is disappointing coming so soon after government signalled its intention to assist these businesses with the creation of a Department of Small Business Development.
As these codes are voluntary, it is a good time for QSEs to re-evaluate their business as substantial extra work and possible restructuring will be required if they wish to continue obtaining  government/public entity work or licences.
Synopsis of changes

Scorecard elements have been reduced from seven to five elements -
Ownership*
Management control (employment equity was one of the original seven elements but is folded into Management Control)
Skills development*
Enterprise and Supplier Development (ESD)*   (Procurement and Enterprise were previously separate elements)
Socio-Economic Development* = priority elements.
For EMEs there is little change with the new scorecard.
With QSEs the position is quite different. Under the previous legislation they were required to comply with four of the seven elements. It was thus relatively easy to get a good B-BBEE rating. Now they have to comply with all five and failure to get a 40% compliance with two of the three priority elements (ownership is mandatory and they can opt for ESD or Skills Development as the second element) will drop a QSE one level in its scorecard rating.
Companies with turnovers of R50 million and above will have to comply with all elements and failure to achieve 40% compliance in all three priority elements means they stand to drop by two levels.
As the criteria in the new scorecard have been considerably widened, it will be more difficult to get points on the new scorecard. In addition, the points under the old system which gave an entity a level 4 rating will now mean a rating of between 5 and 7. The bar has been raised for getting a good B-BBEE rating.
Ownership

At the heart of the new amendments is ownership. Thus a QSE or EME will automatically get a level 2 rating if 51% of the business is black owned and a level 1 rating if the black ownership is 100%. In addition, these businesses will not need accredited consultants to give them a rating – a sworn affidavit will suffice.
NOTE FOR ACCOUNTANTS:
The Broad-Based Black Economic Empowerment Amendment Act, Act 46 of 2013, is available on the DTI 
website
.
The new Codes and related information are available via links on the DTI 
website
.
Some related articles -
"Amended Broad -Based Black Economic Empowerment Codes of Good Practice October 2012" on the DTI website,
"Prioritise Ownership or be levelled down" on Polity,
Werksmans' presentation "The Amendments to the BBBEE Act 53 Of 2003 And The Codes Of Good Practice Issued In Terms Of The BBBEE Act – BEE Seminar" on SlideShare.
YOUR TAX DEADLINES FOR MAY
Your Employer Annual Reconciliation (EMP501) return on employee earnings is due on Friday 29 May.

Have a Great May!
April 2015
YOUR BOARD: MAXIMISE ITS EFFECTIVENESS WITH TERM LIMITS AND APPRAISALS FOR DIRECTORS

We all know that leadership is crucial to an organisation. The board of directors sets strategic direction and exercises control over the organisation. How does an organisation ensure it has an effective board of directors in place?

The importance of independence

The Companies Act tells us that directors need to always act in the best interests of the company. They also must have the skills, experience and knowledge to fulfil their duties.

Another key ingredient is independence. It is incumbent on a director that he/she applies his/her mind independently to the issues facing the business. It is important that the board exercises judgement with some degree of separation from the management of the company. One of the findings in the financial crash of 2009 is that boards had got too close to management and thus didn't see how risky the company's investments were until it was too late. Thus, independent non-executive directors are of fundamental importance.


How to get this independence?

The King 3 Committee talks of regular appraisals by the board of its members. This keeps board members alert to their responsibilities, as there is a massive loss of face to a director who is given an unfavourable appraisal.  Going hand in hand with this are term limits for directors. It has become common practice to put in place procedures that every two or three years, directors should resign. Most South African companies put re-election clauses in place whereby a resigning director can stand for re-election. It is unlikely a director receiving poor peer reviews will stand for re-election. Even if he does, the remaining directors can vote against re-election of the director.

This works well in South Africa as there is a shortage of skills at director level. Also, businesses don't want to lose the institutional memory built up by a director. The inter-relationships within the board need also to be borne in mind and it may upset the balance of the board to let a director resign.

Thus, term limits (including reappointment for resigning directors) and regular appraisals help ensure directors act independently.

What about small businesses?

It is true that smaller entities do not have the resources of the larger corporates. However, it can be argued that independent thought is an excellent counter-balance to owner-manager entities who can become too involved in day-to-day operations. It is well worth considering what factors will ultimately contribute to the growth and sustainability of your business.

BEWARE OF FIXED TERM CONTRACTS: WHAT YOU NEED TO KNOW ABOUT AMENDMENTS TO THE LABOUR RELATIONS ACT




Government has followed through on its intention of improving the rights of temporary lower paid workers. Employees with fixed term contracts are now, subject to the exceptions set out below, deemed to be part of the permanent labour force if their contract runs for more than three months.

Whilst this legislation is primarily aimed at labour brokers, all employers need to be aware of the key elements of the legislation as failure to adhere to it can be extremely costly.

Note:  Our labour laws are complex – take advice on your specific circumstances!

What does the new law say?

Any workers whose fixed term contract runs longer than three months will (again, subject to the exceptions below), be deemed to be employed for an "indefinite duration". Effectively, these workers' contracts can only be terminated by death, resignation or dismissal.

The law is retrospective and applies to any fixed term contracts including those concluded before 1 January.

The exceptions and exclusions

Excluded are –

Employees earning over R205,433-30 (the current Basic Conditions of Employment Act threshold),
Small employers (less than 10 employees) and start-ups (under 2 years old and less than 50 employees). Note that this exclusion does not apply if you have split your operation into separate units or if you run more than one business,
Fixed term contracts permitted by statute, sectoral determination or collective agreement.

Employers may continue using and renewing fixed term contracts if the nature of the work done is itself subject to a definite or limited time period.  Examples would be seasonal fruit picking or a one-off project.

Alternatively you must be able to demonstrate "any other justifiable reason".


What is "justifiable"?

One of the core principles of the revised Act is that employers need to justify why they are issuing fixed term contracts. If they can justify them, then the Act permits them. This becomes a key area for employers to focus on.

Examples are given in the legislation of what can be justified.  Briefly, these include interns, a temporary surge in workload (not more than twelve months), filling in for a full-time employee (e.g. a staff member on maternity leave), an externally funded project (this often applies to non-governmental organisations) and extending the working period for retired or about to retire staff members.
Other new requirements

Fixed term contracts are to be in writing and are to state the reason for the fixed-term nature of the contract. Both parties need to agree to the period of the contract.

Fixed term contract workers are entitled to apply for any position offered by the employer.

If a contract lasts two years or more, then on termination of the contract that person is entitled (with a few specific exceptions) to a severance package of one week's salary for every year worked.

Whilst the legislation favours lower paid workers, it clearly reduces flexibility for employers.

ECONOMICS 101:  INDIA'S BUDGET VERSUS SOUTH AFRICA'S – WHY IS INDIA FORECASTING A GROWTH RATE FOUR TIMES HIGHER THAN OURS?

Since South Africa was admitted to the BRIC (Brazil, Russia, India and China) nations, we have developed a closer relationship with the BRIC countries. Two new BRICS finance ministers released their budgets in the last week of February. As two developing countries you would expect that there would be many similarities between the budgets. In fact, they are almost diametrically opposed.

Some background

Until 1991, India had governments (like current South Africa) which believed the State needed to play a strong role in developing the economy. India then began a process of partial deregulation whereby private enterprise was allowed to play a more prominent part. Rapid economic growth followed and India joined China as one of the fastest growing global economies. As with all nations, the financial crash in 2009 slowed India's growth and in the 2014 election a pro-business candidate won and was given a mandate to stimulate the economy.

The two budgets – 2% growth forecast v 8.5%

Both countries are running budget deficits – India's is slightly higher than South Africa's at 4.1% of GDP. There are two options to reduce the deficit – cut costs or grow the economy. The second scenario means that government collects more taxes as this follows from higher economic growth.

This is where the two budgets diverge – South Africa's main focus is fiscal consolidation. Government debt has been growing and needs to be reined in. As South Africa's projected economic growth rate is only 2%, the main features of the budget were increases in personal income tax and in the fuel levy.

By contrast, India announced a reduction of 5% in company tax, streamlined bureaucracy and announced measures to encourage young entrepreneurs. India is projecting to grow at 8.5% this year and some commentators are forecasting it will overtake China's economy.

In short, the South African budget is defensive and will not usher in the sort of growth required to cure our biggest problems such as unemployment.

Why the big difference?

Perhaps the most glaring difference is that India is business-friendly and is expecting a $50 billion investment inflow in 2015. India is clearly successfully wooing foreign investment. In South Africa there is uncertainty for investors as government has failed to issue cohesive investment guidelines and is suspicious of business.

India learned in 1991 that too much government interference leads to low growth and little foreign investment. Nearly twenty five years of deregulation has resulted in India becoming one of the global economic success stories.

If we are serious about forging closer ties with the BRIC community, India is a good place to start.

GOOD NEWS: EMPLOYMENT TAX INCENTIVE ACT REFUNDS NOW CLAIMABLE

An amendment to the Employment Tax Incentive Act (ETI) brings good news to those employers who have made use of this incentive. If you were unable to offset the full amount of ETI due to you against employees' tax, SARS has now instituted a refund process.

This is now claimable at the end of each  six month employees' tax reconciliation period (1 March to 31 August and 1 September to 28 February). Amounts due to taxpayers will only be payable if the taxpayer is fully tax compliant.

SARS are giving taxpayers six months to get their tax affairs in order – if you were not tax compliant at 28 February, you have until 31 August to get compliant and the refund will be paid in that reconciliation cycle. If you are still not tax compliant your refund will be forfeited.

REPORTING TAX CHEATS – A SIMPLE NEW ONLINE PROCESS

SARS has created a simple online form for people to report any suspicious tax or customs practices. The more information that can be given to SARS (names, addresses, ID numbers etc) the easier it will be for SARS to investigate.

People completing the form have the right to anonymity.

There will be no feedback from SARS as taxpayer confidentiality is guaranteed by SARS

SOUTH AFRICA:  MORE INTERESTING FACTS

Sport:  We are the only country to have hosted all three of the Soccer, Cricket and Rugby World Cups
Industry:  South African Breweries is the world's largest beer producing country by volume
World History:  Jan Smuts, the former Prime Minister, was the only person to sign both the treaties ending World War 1 and World War 2
Tourism and Conservation:  South Africa, Mozambique and Zimbabwe are forming the largest conservation area in the world – 35,000 square kilometers.
Health and Infrastructure:  South Africa is rated third in the world in terms of safe drinking water.

YOUR TAX DEADLINES FOR APRIL

Only the normal run-of-the-mill tax deadlines in April, but the annual employer PAYE reconciliation (EMP501) is due on 29 May. As this can take some time to do, the earlier you begin this process, the more time you leave yourself to iron out discrepancies and errors.



Have a Great April!
MARCH 2015
YOU AND BUDGET 2015
This budget has attracted more attention than is usual due to –

It being Minister Nene's first budget, and
It will give a good indication as to just how serious the government is about reining in debt. Ratings agencies have indicated that without a commitment to reducing debt South Africa's national debt could attract junk status.

There was also plenty of interest in how the Minister planned to increase taxes, which he signalled would happen in his October Medium Term Budget speech.

In a nutshell: How the budget affects you

Personal income tax increases by 1% as the maximum rate rises to 41%. As many had expected this to rise to 45%, this has been generally well received. The increase does not affect taxpayers with taxable income of R181,900 or less. Over that, at R200,000 taxable income for example the increase is R21 per month rising to R1,105 per month for taxpayers with taxable income greater than R1,1 million.

Taxpayers with incomes of less than R450,000 will be better off whilst those with incomes above this threshold will face higher taxes. This is due to inflation adjusted increases for tax brackets, the tax rebate and the medical rebate.

The bad news is the price of fuel will increase by 80.5 cents a litre from April. This consists of fuel levy (30.5 cents) and Road Accident Fund (50 cents). Effectively, a large chunk of the fuel savings we have had in recent months will be taken away.
Sin taxes all go up as expected – see the table.
There is a sharp drop in the Micro Businesses Turnover Tax with the maximum rate falling from 6% to 3%. This is a significant concession to small business.
Transfer duty on properties that sell for less than R750,000 has been abolished and will reduce for properties that sell for up to R2,3 million. Above the R2,3 million threshold, transfer duties will rise.
The foreign exchange allowance for residents has been increased from R4 million annually to R10 million per annum. Families wishing to emigrate may take out R20 million (previously R8 million). This is another important relaxation of exchange control.
The country will enjoy twelve months of reduced Unemployment Insurance Fund (UIF) contributions. The maximum contribution will drop to R10 per individual. This will put R15 billion back into the economy.
The government will increase the electricity levy until carbon tax is implemented in the 2017 year. Proposals for pension reform will be released for public comment later this year. National Health Insurance has been agreed to but it has been deferred to another year.

The new tax tables

(If the tables above do not display correctly, please see the "online version" – link above the compliments slip)

Other highlights

These increases in income tax and fuel levy will add R16.8 billion to tax revenues.
Expenditure cuts of R25 billion will be made over the next two years. In addition, there is a significant increase in capital expenditure which will underpin future economic growth.
Economic growth for 2015 will be 2%. This is a reduction from previous forecasts and reflects the energy crisis and uneven global growth. As population growth is 1.2%, this does reflect real growth of 0.8% for the country.
The budget deficit to GDP (gross domestic product) ratio is 3.9%. In recent years it has been 4.1% so this should give comfort to the rating agencies. The fact that the currency and bond yields did not move during the Minister's speech indicates that markets were satisfied with the budget.
Inflation is forecast to fall to 4.3% this year and rise up towards 6% in the following two years. This decrease will encourage consumer spending.
The budget has endorsed recommendations from the Davis Tax Committee – the drop in tax rates for micro businesses being a case in point. Recommendations to avoid base erosion and profit shifting will also be implemented – this is to counteract companies artificially shifting profits to tax havens.
No mention was made of privatisation and there were no specifics on selling non-core assets to fund State Owned Enterprises such as Eskom and SAA. The Minister also stated that government is committed to tolls as a means of paying for the improvement and maintenance of roads.

The consensus is that the Minister has delivered a credible budget in difficult circumstances. There are significant risks that can derail the successful implementation of the budget. Salary increase negotiations for civil servants have begun with unions wanting a 15% pay hike and the government providing for a 7% increase. If economic growth falters, this will put pressure on tax collections – for the first time in many years, tax revenue fell short of budget in the current fiscal year.


NOTE FOR ACCOUNTANTS: For the Minister's Speech and Budget documents see the National Treasury website.

Deloittes have an excellent summary on their website.

Business Day also has good coverage on BDLive.

SAICA's "Budget Commentary" is available on its website.


TREASURY TAX FREE SAVINGS ACCOUNTS LAUNCHING 1 MARCH:  A GOOD DEAL?

The Treasury department has been encouraging individuals to save more for several years and is following up on this by launching tax free savings accounts (TFSAs) on 1 March this year.


How will it work?

It is for individuals and allows them to invest R30,000 per annum until a threshold of R500,000 is reached. Thus a couple will be able to invest up to R 1 million but it will take more than 18 years to get to this limit.   Parents can it seems also invest in TFSAs for their children – a family with three children could save R150,000 per annum per family.

The advantage of this is all income received is tax free. This includes dividends (where 15% withholding tax is normally deducted), interest and capital gains.

There will be no restrictions on withdrawals from this fund as opposed to retirement funding and it would seem that one of the rationales for TFSAs is that individuals needing to access money will draw on their TFSA and leave their retirement funding intact. The penalties for withdrawal will be kept low and withdrawals are to be paid out within seven to thirty two business days depending on the type of investment.

It will not be possible to transfer existing investments into TFSAs as the intention of this measure is to encourage new savings.

From 1 March 2016, individuals will be allowed to move existing TFSAs to other TFSAs.

Who can issue TFSAs and what type of investments can be used in TFSAs?

Banks, long term insurers, managers of collective investments schemes/unit trusts, government, mutual banks and co-operative banks may set up TFSAs.

The net for investments is fairly wide and you may use unit trusts, endowments, fixed deposits, bonds and certain exchange traded funds.

Treasury want to see simplicity, transparency and suitability in the products allowed. Funds that charge performance fees are excluded from participating in TFSAs and fees charged are to be reasonable.

Penalties

Failure to comply with the regulations will result in the TFSA losing its tax free status.

What do the returns look like?

Projections done by investment analysts show that TFSAs should produce returns slightly more favourable than retirement saving products. For investors who only want interest bearing products, the return should be nearly double that of similar non TFSA products due to the tax saving.

Over the next few months most financial institutions will be launching TFSAs. This promises to be an attractive product for serious long term investors.

NOTE FOR ACCOUNTANTS: For the Draft Notice and Income Tax Act Regulations governing TFSAs see the SARS website.
The media statement relating to TFSAs is also on the SARS website.
The Draft Notice and Long-Term Insurance Act Regulations are also on the SARS website.
Other good reading -
PAIA – REMEMBER THE DECEMBER DEADLINE


Certain Small and Medium-Sized Enterprises were given until the end of 2015 to submit a PAIA manual in terms of the Promotion of Access to Information Act. This is a reminder not to forget to submit the manual to the South African Human Rights Commission. As this is a relatively simple process, there is a small cost of compliance for business.

Businesses that were exempted until 31 December  2015 are those with less than fifty employees or turnovers lower than prescribed. These turnovers vary from R25 million per annum for wholesale and retail traders to R2 million for farming operations.


NOTE FOR ACCOUNTANTS: See "NOTICE: Private Sector PAIA Manual Submission Extension" on the SAHRC website.

See also the PAIA article on SAICA's website.

RETIREMENT REFORMS POSTPONED: WHAT YOU SHOULD DO NOW


There has been a considerable media spotlight on government's intention to reform retirement funding. This has now been postponed as there is no agreement on proposals.

It is worth taking advice on maximising your contributions in the meantime. The thrust of government's approach is to limit the taxable amount of contributions that can be made to retirement funding which will effectively penalise high net worth individuals.

NOTE FOR ACCOUNTANTS: See "Retirement reform at a crossroads" on Moneyweb.




CYBER CRIME: BEWARE THE NEW DATABASE HIJACKING THREAT!

We have warned before on the continuing rise in cyber crime (see for example November 2014's CA(SA)DotNews) and it is now taking on a particularly sinister turn. Recent media reports refer to organised crime syndicates hijacking companies' databases and demanding ransom for the return of the database. This happened for example at Target, one of the United States' largest retailers, last year.

Experts have no doubt that this has already begun happening in South Africa, so be proactive and ensure your systems are as robust as possible.

NOTE FOR ACCOUNTANTS: See the reference to "Ransomware" in "Could you be funding a terrorism scheme?' on Moneyweb Today.
CLASS ACTION LITIGATION – THE DOOR OPENS

Class action suits are seen as a way to give poorer communities access to justice by making it relatively easy and cost effective to sue large companies and government. The United States makes extensive use of class action suits.

Here in South Africa, the Legal Resources Centre recently won a R82 million class action suit against the Eastern Cape Department of Education.

Previous attempts to begin "opt-in" class action suits in South Africa foundered before the courts; mainly over defining who exactly the class consists of – i.e. who are the litigants.  The LRC were successful as they carefully defined who the "class" were.

This precedent will make it easier for future class action suits.

NOTE FOR ACCOUNTANTS: See "Class Action Lawsuits: A class of classrooms" on the Financial Mail website, and  "Class action lawsuits:  Are you prepared?" on Ramsay Webber's website.
YOUR MARCH TAX DEADLINES
There are only the normal run-of-the-mill tax deadlines in March.

Have a great March!
Ramathe Chartered Accountants (S.A.), a firm of practicing chartered accountants with offices in Bloemfontein and Johannesburg confirmed that it has disposed of its former forensic arm, previously known as Ramathe Fivaz Forensic Investigation and Accounting Services (Ramathe Fivaz). The new owners are understood to be now operating under the name of Open Water Advanced Risk Solution .
Ramathe Fivaz was established by Mos Ramathe and George Fivaz, a former National Police Commissioner.
Ramathe Chartered Accountants will continue to provide forensic accounting services to its clients
Ramathe Johannesburg offices relocated to the address below:
35 Oxford Road
Parktown
Johannesburg
2193
Ramathe Free State offices relocated to the address below:
Suite 3&4 Alexandra Forbes Office Park
6 Reid Street
Westdene
Bloemfontein
9300